Doctoral student selected as a Vanier scholar based on academic excellence, research potential and leadership
McMaster's 2022 Vanier Canada Graduate Scholarship winners include Ahmed Moussa, Alexandra Cernat, Carley Ouellette, Jianhan Wu, Kyle Jackson, Maddie Brockbank and Shania Bhopa.
---
Seven McMaster scholars from across the Faculties of Health Sciences, Social Sciences and Engineering have been awarded the prestigious Vanier Canada Graduate Scholarship.
This year, Global Health doctoral student, Shania Bhopa, was selected based on academic excellence, research potential and leadership. 
---
SHANIA BHOPA, GLOBAL HEALTH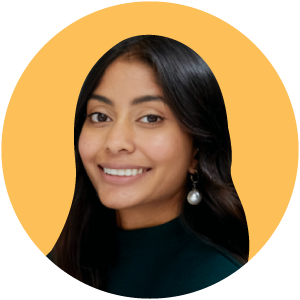 As a Vanier Scholar, Global Health PhD student Shania Bhopa intends to enhance the reach of her community-based research working alongside the SCORE! Team in supporting newly-immigrated families in optimizing the health trajectories of their children.
Bhopa, who completed both her undergraduate and master's degrees at McMaster, also intends to continue her child health communications work, which has included writing a children's health book exploring the mind-body connection.
She also hopes to find a way to foster her entrepreneurial spirit through working with The Clinic, an innovation hub that equips emerging health inventors with education, resources and support.
"The Vanier Scholar award represents change, grit and optimism," says Bhopa. "I am honoured to be a part of the Vanier Scholar community, working alongside fellow students who envision a brighter world for our future generations."
To view addition recipients and read more, check out the Daily News article.
Read more at Daily News .
Global Health News